Product Description
Want to remove a delicate piece of trim and you know if you use a screwdriver you'll destroy the finish, no matter how careful you are?
Made from smooth plastic so they won't damage delicate trim, leather, vinyl or paint. Tons of uses in or around your vehicles, garage and home.
Stop wrecking stuff and reach for the right tool. These will bring a smile to your face.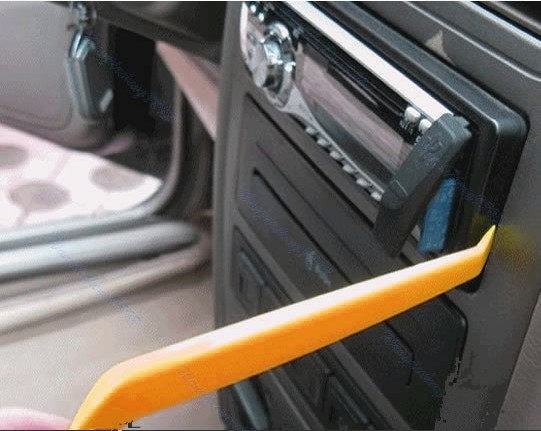 Car audio refit tool set.
These 2 pieces Audio Removal Tools are designed to open the car panel to refit the audio without causing any damage or scratches to the beloved car.
Description:
Set of 2 distinctive Panel Removal Tool for easy removal of panel and refit the car audio.
Plastic construction of No-Scratch Removal Tool can prevent scratching and damage to vehicle
Refit the car audio in the shortest time with this Car Panel Removal Tool.
Audio Removal Tool has eyecatching colour and gives a hand when your refit the car audio.
Enjoy the highest stereo effect and have fun while driving on the road.
Easy to use and convenient to carry, just put in your car.