Product Description
Bluetooh Module (YT-BTM)
Customs code (HS code):8522909100
If you already have YT-M06 or YT-M05 or YT-M07 on hand and you want to purchase YT-BTM , Please check your BT slot carefully and notify the seller the type of BT slot you own before your purchase
Video guidance: http://www.youtube.com/watch?v=Mhq7sIRKp_4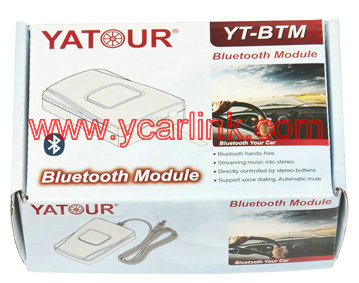 Size:

Bluetooth module cable length: 200cm;

Microphone cable length: 200cm

Packing box: 150 x 105 x 60mm

Gross weight:150g;

100units/big carton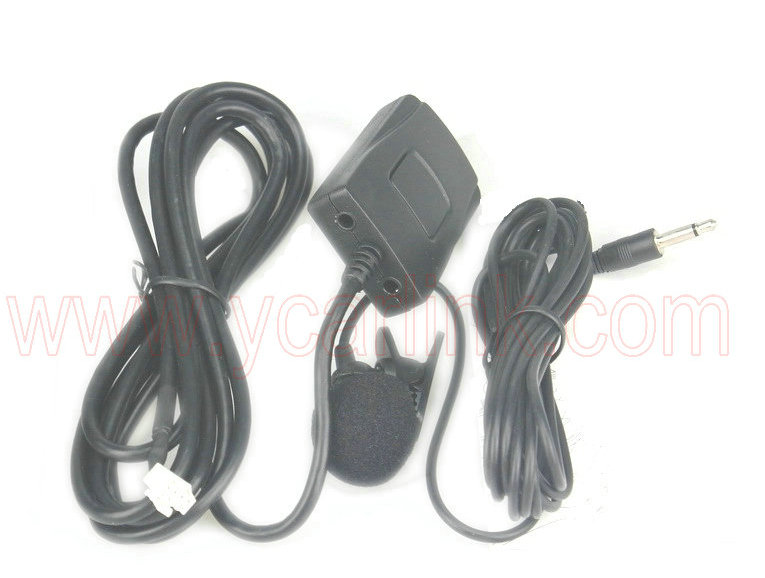 Includes:
Module Unit*1(2 meters long)

3.5mm Microphone*1 (2 meters long)

Remote Control Unit*1 (Optional, 2 meters long)

User Manual*1
Introduction:
This is a universal additional kit (add-on accessory) for YT-M05 and YT-M06 and YT-M07, integrates Bluetooth Hands free (HFP) and Bluetooth Audio playback (A2DP) music streaming into your car stereo system. It supports operations of Answer/Hang-up phone call and Pause/Play A2DP playback via button on YT-BTM or Seek+ button or Fast Forward button of radio.

Features:


1. Hands free phone call via factory car stereo system.
2. Wireless Bluetooth A2DP music streaming into factory car stereo system.
3. Controlled via YT-BTM button,YT-REMO button, car radio button and Steering wheel button.
4. Excellent quality sound from radio speaker and from microphone for HFP and A2DP.
5.LED indicator continuously displays the working status of YT-BTM
6. Automaticly pauses when a phone call is made or received, then resume once the call has ended (Requires pressing CD button to resume A2DP playback for Apple devices).
7. Supports connected with only one Bluetooth device each time.
Supports Bluetooth enabled devices like iPhone,Android phone,other bluetooh capable phone ,bluetooth enabled GPS,etc.
8. Bluetooth distance limitation: 6-8 meters.
9. Bluetooth pairing needs to be performed only once.
After pairing is completed ,your phone will automatically connect to YT-BTM upon ignition start (whether radio on or off) or once your phone is back into discoverable distance.
10. No need to disconnect other audio sources to use Bluetooth.
Once YT-BTM is in use, other audio sources (USB/SD/iPod/AUX) will be automatically paused (except AUX) and muted.
11. Supports Bluetooth Voice Dialing .
Special for mobile phones supporting voice dialing over Bluetooth
12.compatible with Bluetooth version 2.1, and downward compatible with lower Bluetooth version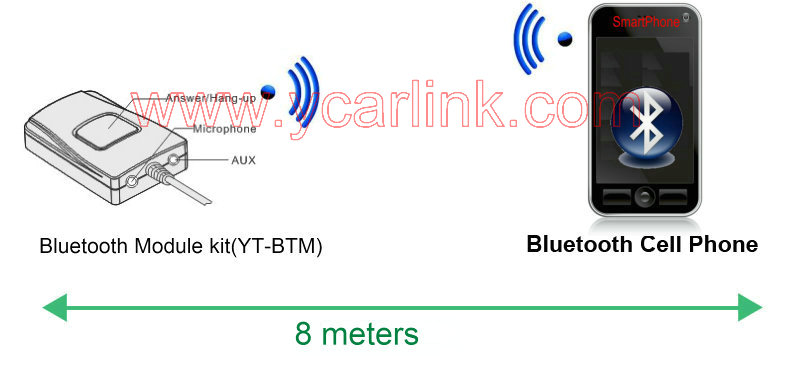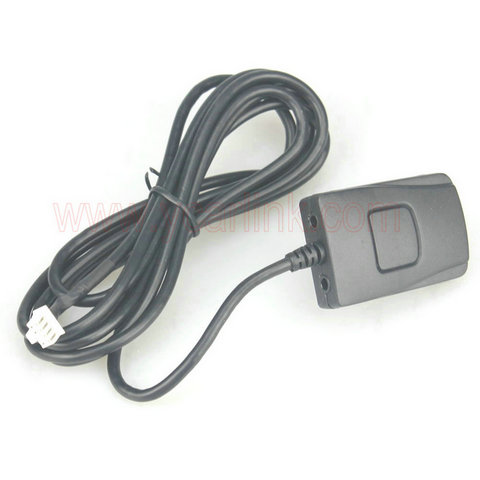 Installation Guidance:


1. After finishing installation for Yatour YT-M06/ YT-M05/YT-M07,connect YT-BTM to bluetooth port of YT-M06 or YT-M05 or YT-M07. Mount the YT-BTM module away from metal structures in the dash and as close to the phone as possible.
2. Then connect our microphone to microphone port of YT-BTM. Choose a proper mounting location for the microphone either on the upper part of A-pillar on driver side or near centre rear view mirror or head liner console control panels region. Avoid mounting the microphone by the side windows to eliminate extra noise. Please also avoid mounting behind visor to avoid blocking voice from reaching the microphone.
3. Carefully route the microphone cable down into the dash where the YT-BTM module is installed. Carefully arrange plugs at last.
4. Turn on the car stereo and switch to CD mode, then start to pair your mobile phone with YT-BTM.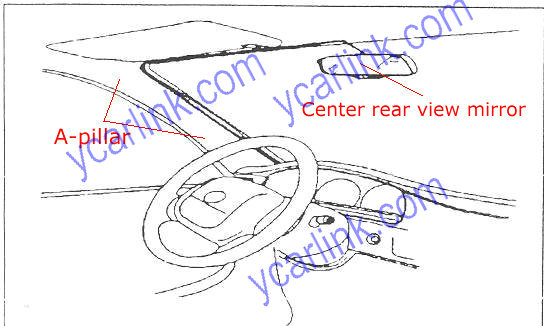 Notice:
If users already have Remote Control Unit (YT-REMO), Bluetooth module could be hidden under radio panel or glove box etc, and only Remote Control Unit's small head is placed and seen on radio panel or A pillar or any other positions easily touched bydriver, and carefully arrange plugs at last.

Simply pair it with any Bluetooth enabled mobile phone, and it will allow you to make and receive calls hands free through your car stereo speakers. Also provides a separate microphone for added convenience and optimum sound quality. Music playing automatically pauses when a call is made or received and then :

1. Automatically resumes when call is ended on YT-M06;
2. Resumes via pressing radio CD buttons on YT-M05;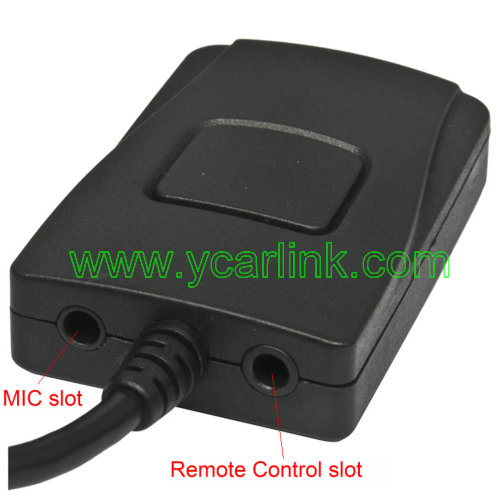 Supports Bluetooth version 2.1 and lower version
Compatible with most Bluetooth-enabled phones



Instruction Manual download : http://img.mysoocuu.com/photo/ycarlink/catalog/20120810015407_1810.pdf


How to connect YT-BTM with YT-M06/YT-M05: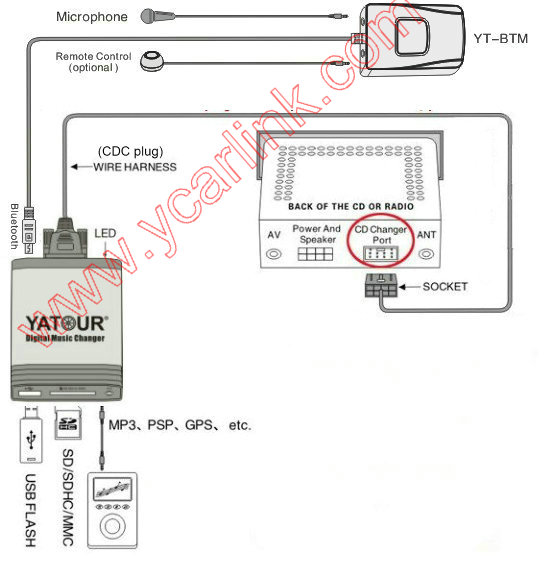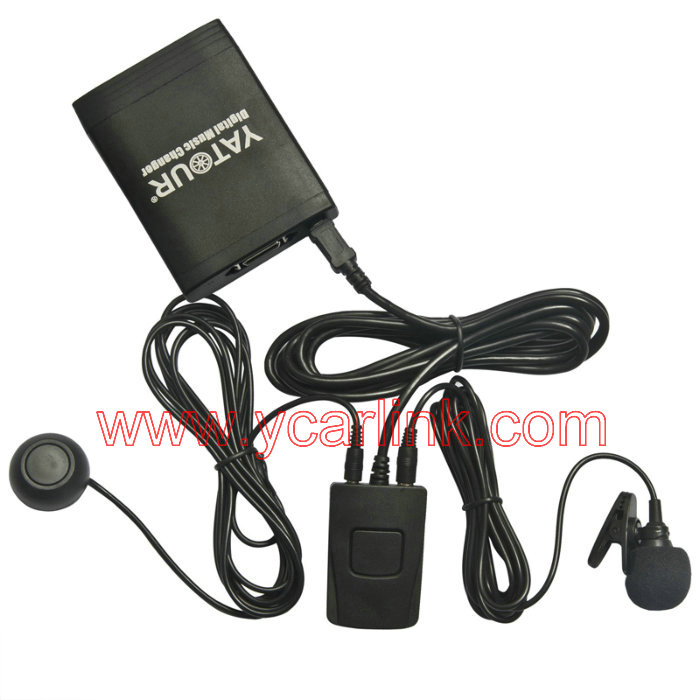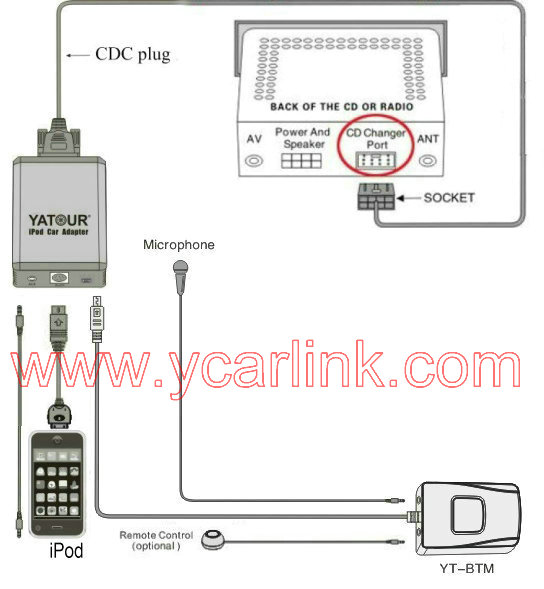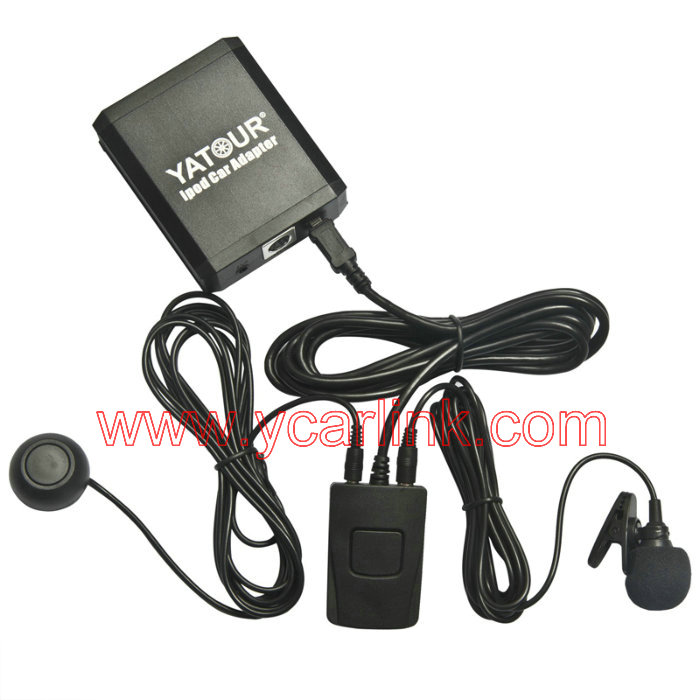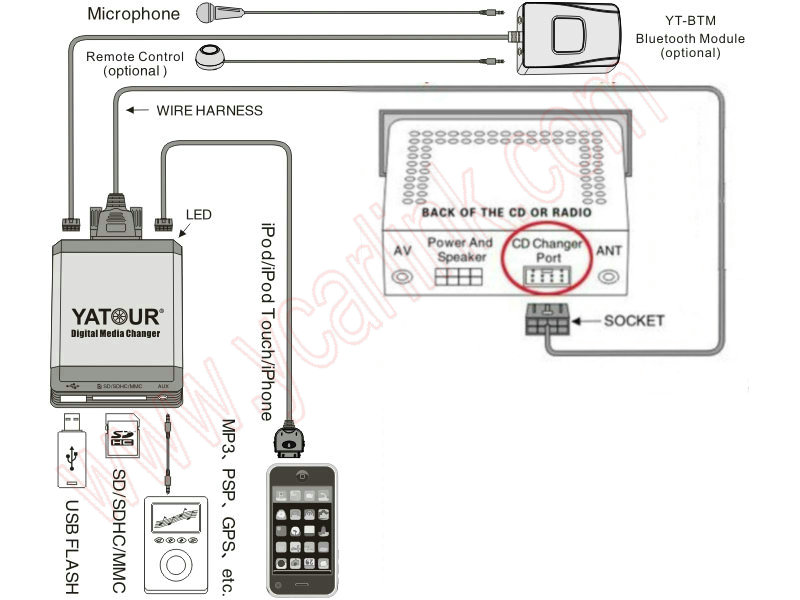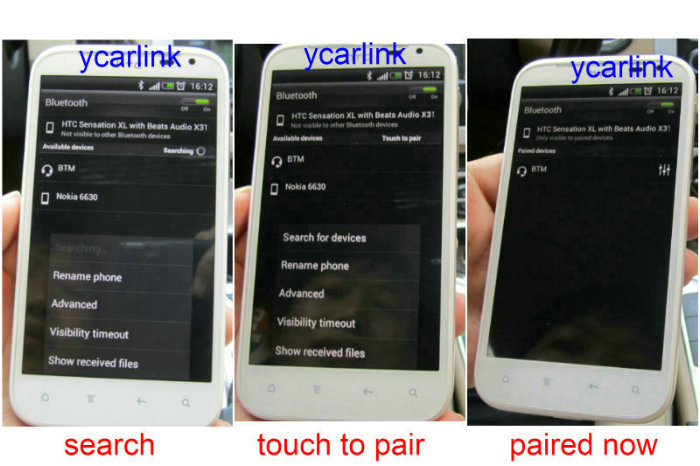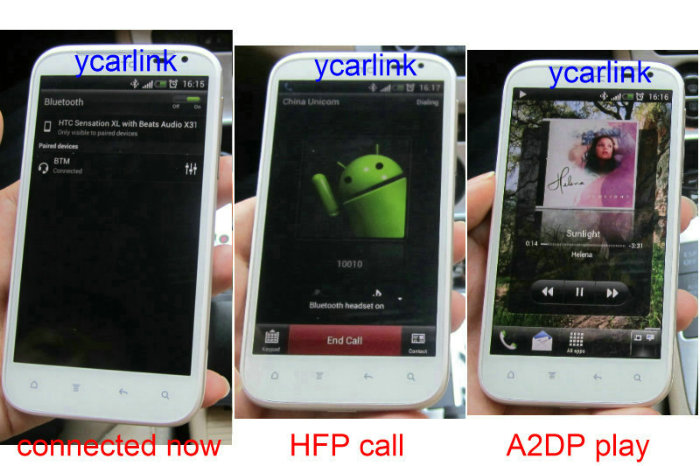 FAQ:
1. Is YT-BTM able to work independently?
No, it has to be used together with Yatour YT-M06 or YT-M05 or YT-M07.
2. Can I use my own microphone to replace YT-BTM's microphone?
It is not recommended to use customer's own microphone,because a different microphone with different gain factor may reduce sound quality greatly.
3. If the radio is off, can YT-BTM work?
No, if the radio is off or if it is not under CD mode, YT-BTM will not work normally. But if there is a call coming, customers can immediately turn on the radio and switch to CD mode, and YT-BTM will work normally.
4. How to adjust sound volume of YT-BTM?
YT-BTM currently does not offer independent sound volume adjusting function, customers can directly control sound volume through car stereo system.
5. How many mobile phones can be connected to YT-BTM at the same time?
YT-BTM currently can allow being connected with only one mobile phone at one time. YT-BTM requires disconnecting one mobile phone so as to reconnect to another mobile phone.
6. When a call comes in, will the playback of USB/SD/AUX/iPod be mute automatically?
When a call comes in, iPod dock playback and USB/SD playback will automatically stop and be mute. AUX playback of YT-M05/YT-M06/YT-M07 will only be mute but not stop as AUX playback is not controlled by Yatour interface.
Knowledge of Bluetooth Profile: http://en.wikipedia.org/wiki/Bluetooth_profile