Contact Us
Room 813, Yongyi Xindu , No.8 Yongfu Road, Yuexiu District, Guangzhou 510500 CHINA
Mr.Vincent Xie WeChat: vincentxie1985
86-20-83581190
86-20-83581216
8613450236562

CargoAsia Special Line (from China to Russia) for quantity over 20units
CargoAsia Special Line (from China to Russia) for quantity over 20units
Shipping forwarder: CargoAsia
By railway
Shipping from:
Heihe City (next to southeast of Russia, in Heilongjiang Province,China):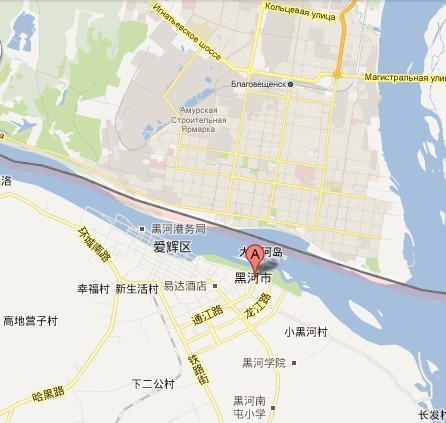 To all Russia citys :
Vladivostok - Ussuri - Khabarovsk - Chita - Irkutsk - Krasnoyarsk - Novosibirsk - Omsk - Yekaterinburg - Chelyabinsk - PielFarm - Ufa - Ke mountain - Samara - Moscow - St. Petersburg - (Volgograd - Krasnodar) ,etc
Special for Russian dealers able to order over 20 units/time of USB/iPod adapters from us
Shipping Features:
1. no need to forward to EMS,
2.
3.Customers have to pick up goods at local warehouse,
4.shipping cost can be paid when receiving goods at local city warehouse
5.shipping time:15-20 days,
6.customers have to offer their own shipping mark and pick up the goods at local city warehouse of CargoAsia
Shipping Price: 3USD/unit-6USD/unit (depends on your order list and your location)
Shipping time:15-25 days
Shipping MOQ:20 units(YT-M06 or YT-M05)
Notice: We will send goods from Guangzhou to CargoAsia's warehouse in Heihe City by domestic express, costs about 7 days
Contact details of CargoAsia:
Контакты
г. Москва, Петровско-Разумовский проезд, дом 5
Член совета директоров: Леонид Анатольевич Эйлерт
Менеджеры: Ирина, Михаил, Лилия, Екатерина, Ильнур.
Тел. 84162-553222, +7 909 812 8888, +86 132 34560840.
Web: http://cargoasia.ru/