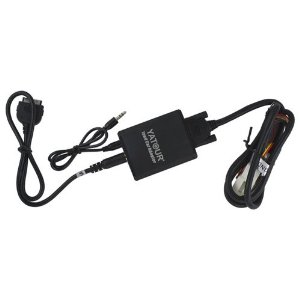 iPod Car Adapter(YT-M05) is compatible with following iPod/iPhone models (Including Charging):
iPhone 2G 3G 3GS 4G 4GS
iPod touch 1st, 2nd, 3rd and 4th generations
iPod nano 1st, 2nd, 3rd, 4th, 5th and 6th generations
iPod Mini 1st, 2nd generations
iPod Video, iPod Photo, iPod Classic 4th, 5th and 6th generations
Compatible with iPad iPad2 iPad3 (Does not charge iPad/iPad2/iPad3 unless iPad's screen is sleeping, charges slowly)
Note: The interface can only connect to the iPod shuffle via the 3.5mm Aux input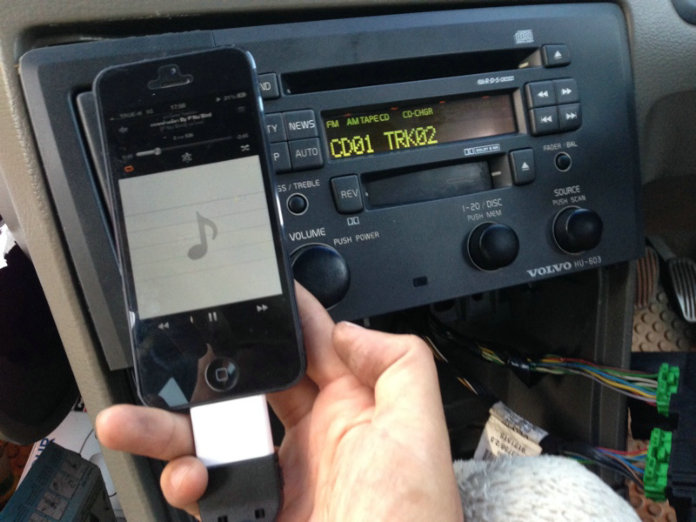 If you already have Apple company's original lightning to 30pin dock adapter (converter), your iPhone5,Touch5,Nano7 will be compatible with YT-M05 too(including Charging)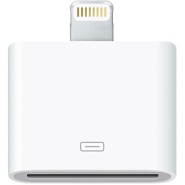 Copied (not original) Lightning to 30pin dock adapter will not support YT-M05
Operating instructions:
Connect your i-Pod to the interface via the supplied cable, power on the radio and switch to CD changer as the source, it will then switch to your iPod and is now ready to use.
(1).iPod interface has two operating modes:
1. Hybrid Mode
2. Playlist Mode
The Disk # buttons on your factory radio allow you to switch between the above two modes. Depending on the model of your radio the disk buttons could be represented by numbers 1,2,3,4,5,6 or on some models Disk # are selected via the Disk+ Disk- buttons. Please refer to the user guide provided with your car radio for further information and to familiarize yourself with the functions of your particular radio and the procedure for disk # selection.
(2).For most car radios, the following operations will be supported:
l Disk Change
CD(Disk+ - ) Button------ Operation
1. Disk #1 ------ Switch to Hybrid Mode,play all music files of iPod as one CD
2. Disk#2-> ------ Switch to Playlist Mode,play iTune's playlists as virtual multi CDs
Disk #2 ------ Playlist 1
Disk #3 ------ Playlist 2
Disk #4 ------ Playlist 3
Disk #5 ------ Playlist 4
Disk #6 ------ Playlist 5
And so on
l Next track/Previous track
When "Next track" button is pressed on car stereo, iPod will jump to the next song and car stereo track number will represent song number in a current playlist. And Vice Versa.
l Fast Forward/ Fast Reverse
When "Fast Forward" button is pressed, iPod will start rewinding current track forward. Time on car stereo will represent actual position within the audio track. And Vice Versa.
l Play/Pause
The iPod will automatically start play or pause.
l Disk / Mode / CDC / SOURCE / AUX or FM/AM
It will switch between YATOUR and FM/AM
FAQ for iPhone/iPod Usage: How-to-create-playlists-in-itunes?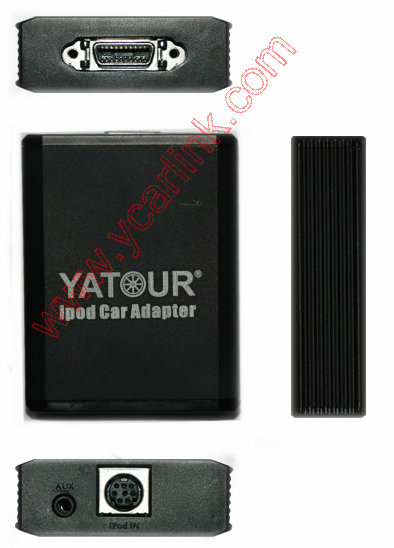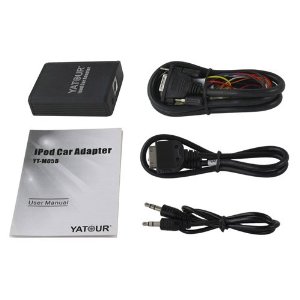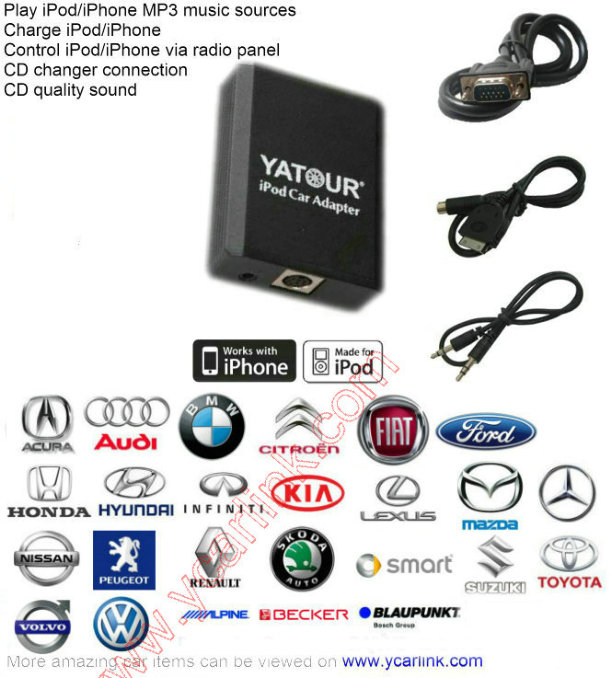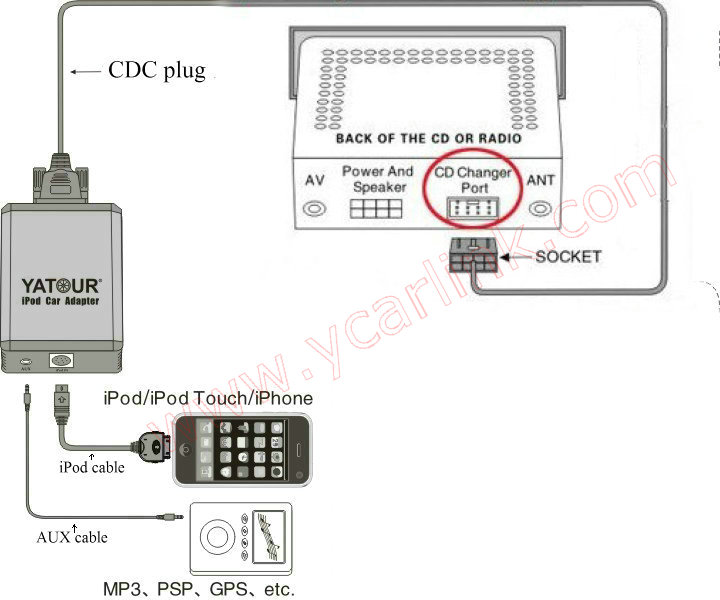 Available solutions for OEM CAR STEREOS:
Audi ,Alfa-Romeo, Acura, BMW ,Citroen, Fiat, Ford ,Honda, Hyundai ,Infiniti ,Kia, Lamborghini ,Lancia ,Lexus,Lincoln, Mazda, Mercedes-Benz Maserati, Mini-cooper, Porsche, Nissan, Opel ,Peugeot, Renault, Rover, Scion, Seat ,Subaru, Suzuki, Skoda, Toyota, Volvo ,Volkswagen
Available solutions for AFTER MARKET STEREOS:
Alpine Becker Blaupunkt Sony VDO