Contact Us
Room 813, Yongyi Xindu , No.8 Yongfu Road, Yuexiu District, Guangzhou 510500 CHINA
Mr.Vincent Xie WeChat: vincentxie1985
86-20-83581190
86-20-83581216
8613450236562

About Us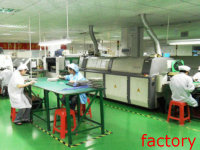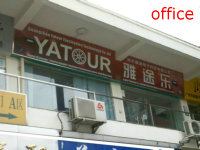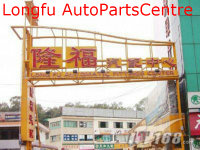 Mr. Vincent Xie & Me. Louis, as marketing directors of Guangzhou Yatour Electronics,is most experienced sales person of YATOUR,
has been selling YATOUR for more than 3 years and offers professional customer service for partners all over the world.
Mr. Vincent Xie & Me. Louis, are familiar with YATOUR items function,compatibility, installation, prices policy,OEM service,delivery service,customs clearance assistance,etc.
So far, Mr. Vincent Xie & Me. Louis, works for distributors of YATOUR in Argentina Australia Brazil Belgium Bulgaria Canada France Germany India Indonesia Italy Israel Japan Kazakhstan Korea Lithuania Netherlands Poland Russia Spain Sweden Thailand Turkey Ukraine UAE USA etc.
Mr. Vincent Xie:
Skype: vincentxie1985
Wechat: vincentxie1985
Whatsapp: +86-13450236562
Email: vincent@yatour.net
Please do not contact more than one sales person of our company, as that will make our sales department confused.
Thanks for your cooperation in advance!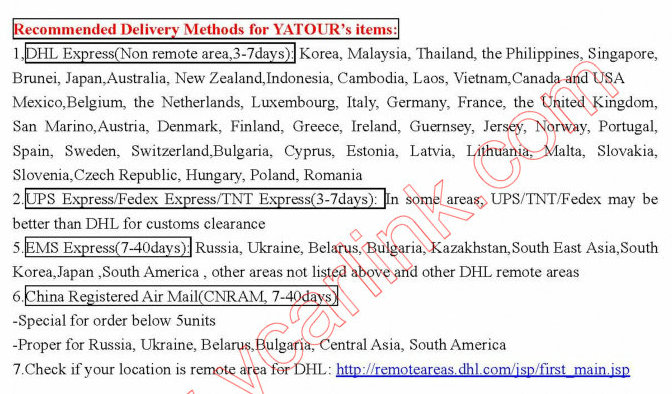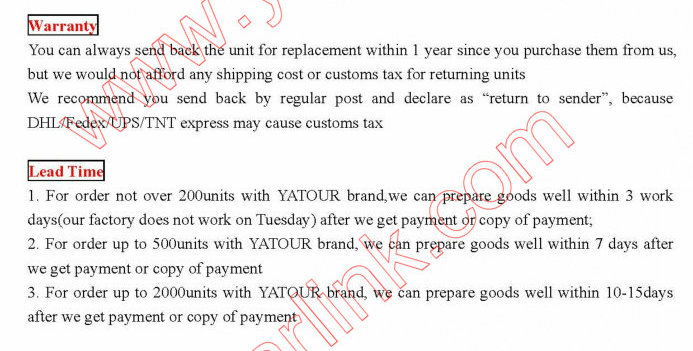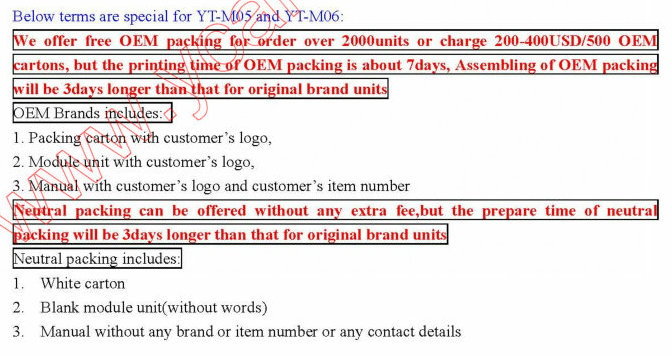 What are advantages of Yatour interfaces compared to other similar brands?
Smaller module unit,
Fast delivery,
Small order accepted,
Full exact compatibility info(application list),
Professional and Quick tech support
Special firmware for special car model/radio guarantees best compatibility
Excellent quality
Competive prices
Company Profile
Basic Information
Guangzhou Yatour Electronics Technology Co.,Ltd.
Manufacturer,Trading Company
Yatour Digital Music Changer(USB SD AUX interface),Yatour iPod Car Adapter( iPhone integration kit),Bluetooth hands free car kit,iPod/USB cable for OEM multimedia interface,video interface,USB +iPod interface,radio removal tool keys,kvw100 window module,YT-M06 YT-M05 YT-BTM
YATOUR (YCARLINK)
www.ycarlink.com
11 - 50 People
Trade & Market
North America,Eastern Europe,Western Europe,Mid East
US$2.5 Million - US$5 Million
71% - 80%
Online electronics retailer,Electronics wholeseller,Car workshop
Hong Kong Electronics Fair(HKTDC) Autumn Edition
Factory Information
Shiling Town,Huadu District,510500 Guangzhou,China
1,000-3,000 square meters
In House
Less than 5 People
5 - 10 People
CE FCC ROHS
Business license Registration number: 440104000037897